Exclusive
EXCLUSIVE: Child Protective Services Called To Survivor Producer's House Twice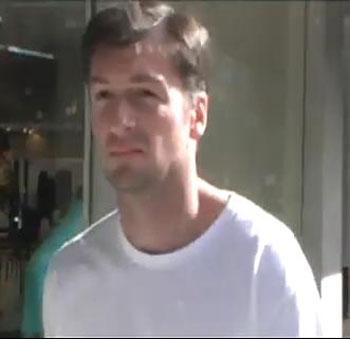 Social workers have been called to the home of Survivor producer Bruce Beresford-Redman twice, RadarOnline.com has learned.
The shocking revelation surfaced in open court Thursday morning with presiding Judge Mitchell Beckloff.
It was a second courtroom clash between Beresford-Redman and his sister-in-laws in three weeks. The last run in was June 11 when the two camps were battling over Monica's will, outside the courtroom Monica's sister Carla Burgos yelled at Bruce saying "divine justice will get you."
Article continues below advertisement
On Thursday, Bruce alleged that Carla and Jeane Burgos called the LA County Department of Children and Family Services. But in open court, the Burgos sisters denied the accusations. It was not revealed why social workers were called to the Beresford-Redman home.
The Burgos sisters were fighting over who should be the therapist for the Bruce and Monica's children, Camila, 5, and Alec, 3.
They wanted Beverly Hills psychiatrist Dr. Charles Sophy to take over the children's case. He's board certified in child and adolescent psychiatry and is the head of the Department of Children And Family Services for Los Angeles County.
RadarOnline.com has learned that Dr. Sophy has voluntarily pulled out of the case because of the conflict of interest as the head of the DCFS.
Judge Beckloff said he's "not sure Dr. Sophy would be the best fit."
As for the current children's therapist, the Judge noted that she has experience with children who had a parent die of a violent death and said he didn't want to interrupt the treatment.
EXCLUSIVE VIDEO: Bruce & Monica Beresford-Redman Seen Kissing Before Her Murder