EXCLUSIVE: Behind The Scenes At Jersey Shore Gets Ugly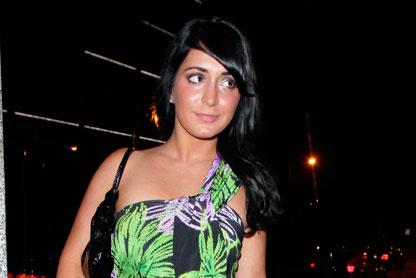 On Jersey Shore you expect fights and threats, but would you expect that from the reality star's publicists?
RadarOnline.com has learned that Angelina Pivarnick's new publicist is battling her old one! And boy is it getting ugly.
Angelina's new rep, Bryan Konoski, tells RadarOnline.com that ex-publicist Sibrena Stowe is bullying him.
Bryan says "now that Angelina is famous and is receiving endorsement opportunities and planning on starting a clothing line, Sibrena is trying to cash in. Sibrena has demanded nearly $15,000 to keep quiet and is apparently trying to shake down Angelina by threatening to sue and also by threatening to trash her in the press unless she starts paying her."But Sibrena Stowe, Angelina's ex-rep, contends the money she is demanding is simply payment for services rendered.
Article continues below advertisement
Here's the hitch, Sibrena and Angelina only had a verbal agreement and Angelina never signed any contract. Angelina claims Sibrena was a family friend and was simply doing the work as a favor, and not in an official capacity.
Radaronline.com has exclusively obtained emails from MTV to Sibrena about details involving hair and make-up—something a network usually discusses with publicists.
Sibrena says "The money that's invoiced is a bill for services rendered! Not hush money! As you can see from the emails from MTV and others in the industry I was working for her. We had a verbal agreement that I was to be her publicist, the agreement was to get her enough press & get her back on the show. Who is this guy! He reps a bunch of reality show people, when I represent A-listers. Get a life I don't need to extort Angelina!"
Sibrena's client roster includes, Def Jam's Foxy Brown, Erykah Badu, Chico DeBarge, and Jive Records artist, Mystikal and Petey Pablo.