Exclusive
EXCLUSIVE: Bachelorette DeAnna Pappas Planning A Quickie Wedding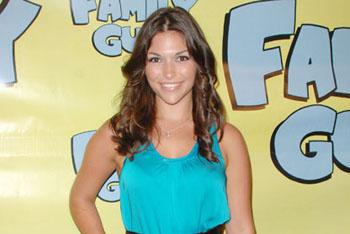 Former Bachelorette DeAnna Pappas is planning to blow off single life with a bang. She's organizing a shot gun wedding to fiancé Stephen Stagliano, RadarOnline.com has learned exclusively.
In a romance made in TV Land, DeAnna and Stagliano were fixed up by his twin brother, Michael and his girlfriend Holly Durst – both former contestants on the Bachelor and Bachelorette.
Dying-to-be-wed DeAnna won't have any trouble planning her big day in a flash. She co-hosts a Lifetime series called Get Married where she offers wedding advice and bridal tips.
Article continues below advertisement
The pair is not shy about making their feelings public, a Twitter message from Stephen to DeAnna on Friday read, "Awwwww, I miss you already baby! I wish u were going with me!" while another said: "The love of my life leaves me today to go home to Georgia :( Everyone wish her well and pray for safe travel for her. I'll miss her."
DeeAnna is currently back home in Georgia where plans for the quickie wedding is all they are talking about.