Exclusive
EXCLUSIVE: Bachelorette Contestant "The Weatherman" Used Fake Tears!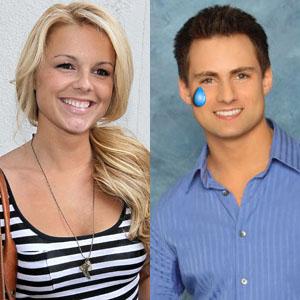 Who can forget this season's Bachelorette episode when Jonathan Novak, the TV weatherman, got cold feet during his kissing scene with Ali Fedotowsky and started crying.
RadarOnline.com has learned that while it looked like a genuine outburst of emotion, in reality his tears were fake!
VIDEO: Bachelorette Ali Sobs After Getting Duped By Frank, Dumped In Tahiti
"The producers took out this tear stick and had him rub it under his eyes," revealed a former contestant.
Article continues below advertisement
"They told him, 'Ali will like it, you'll look like a really sensitive guy,'" added the source.
Viewers watched as the 30-year old contestant broke a sweat and nervously attempted a romantic kiss for a Barenaked Ladies music video shoot. Although the riveting scene made for good TV, his pals describe a different scenario.
"They made him out to be so scared that day, but the guy seemed fine. He was laughing and cool about the whole acting scene thing," said one former contestant.
It makes sense Novak would be cool in front of a camera. In real life this awkward kisser is a TV anchorman and entertainment reporter. But his stint on The Bachelorette portrayed a very different persona.
"He ended up looking like a dork who'd never kissed a girl, which couldn't be more untrue."
EXCLUSIVE INTERVIEW: I Am Bachelorette Finalist's Secret Girlfriend