EXCLUSIVE: 'Bachelor' Winner Vienna Asked Ex-Boyfriend To Marry Her Right Before Show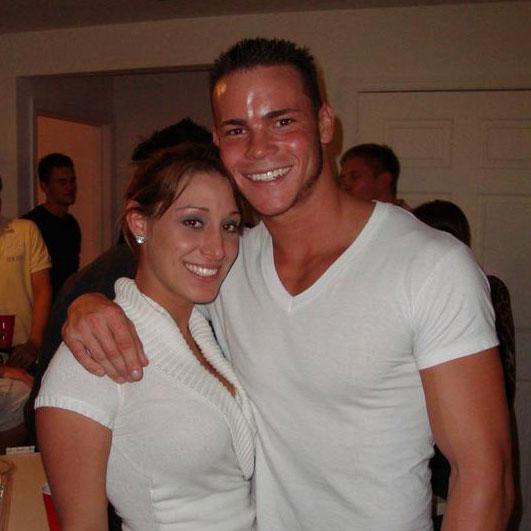 The scandal surrounding The Bachelor split never ends!
Vienna Girardi accepted Jake Pavelka's romantic proposal on the show's finale, but RadarOnline.com can exclusively reveal that she wanted to marry another man just weeks before she left for filming.
"She asked to marry me two weeks before she went on the show," The Bachelor winner's ex-boyfriend Brian Lee Smith told RadarOnline.com in an exclusive interview. "She asked me to put a ring on her finger."
Article continues below advertisement
Brian and Vienna had been dating on and off for four years in their hometown of Orlando, Florida and were even living together just one week before she flew to L.A. to film The Bachelor.
Vienna claimed she would return to Brian after her stint on the ABC show, but instead the newly-minted reality TV star fell in love, got engaged and stayed to L.A. to begin a new life.
This was news to Brian, who had been in contact with Vienna throughout her engagement and rekindled their physical relationship just 10 days prior to her break-up with Jake, RadarOnline.com exclusively reported.
Heartbroken Smith even supported her aspirations to be a reality TV star but never dreamed she would get the final rose.
"I loved her and I didn't want her to miss out on the opportunity to be on The Bachelor, but I didn't think she would win."
He went on to say, "I thought that she would make a little bit of money and have a couple of TV appearances, but she is so manipulative and amazing at what she does - she won, and I should have known!"
"I never even watched the show except for the final 10 minutes of the last episode. I was so upset, I vomited. I've never been that upset in my life except for when my dad died."
"One day she says she wants to come home and get married and have children, the next day she's getting paid to go to a pool party and has no interested in leaving Hollywood."
EXCLUSIVE: Vienna: I'm Still Afraid Of Jake
"She got money, a little bit of a career, things started going her way, and she stopped calling me," he told RadarOnline.com.