EXCLUSIVE: Bachelor Pad's Gia Allemand Stays Faithful, But Loses Boyfriend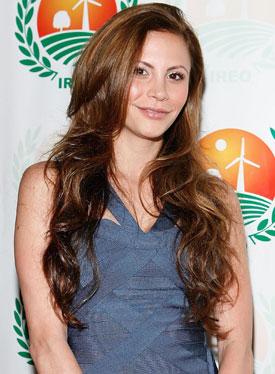 Gorgeous Gia Allemand joined the cast of ABC's sexy new show, Bachelor Pad, as the only contestant in a committed relationship, and RadarOnline.com has learned that although she remained devoutly faithful, she came home only to find heartbreak and her dreams of marriage crushed.
"She really wanted her relationship to work out with her boyfriend but the moment she got home they split up and she was devastated," an insider revealed to RadarOnline.com.
Article continues below advertisement
Although steamy previews of the reality game show have prompted speculation that the bikini model hooked up with villain Wes Hayden from Jillian's season of The Bachelor, our source says that Gia stuck by her man.
"In the promo for the Bachelor Pad she looks like she's falling in love with Wes but really just had to team up and have a "boyfriend" to have an alliance with."
Gia even sabotaged her chances of winning the $250,000 grand prize by skipping a scandalous kissing contest. "She saw everyone sticking their tongues down each other's throats and she thought, 'No way,' it's just not worth losing my boyfriend over this.'
"She dropped out of the competition and just had everyone kiss her on the cheek."
Gia and hockey player Chris Campoli met through friends three years ago, but split up after he got traded from the New York Islanders to the Ottawa Senators and was forced to leave Gia in New York.
She had a hard time dating after the split so went on the Bachelor to find love – only to be rejected by Jake Pavelka after making it to the final three.
She didn't get the final rose, but the show led to Gia and Chris rekindling their romance, and RadarOnline.com previously reported that he gave her a promise ring as a symbol of their ever-lasting love.
Sadly, the bond has now been broken and Allemand is single again, after feeling like she couldn't live up to the NHL star.
EXCLUSIVE INTERVIEW: Gia Finds Post-Bachelor Love With NHL Star
"He's a pro hockey player and she felt insecure in the relationship because she thought he brought so much more to it with his successful career," our source revealed, who is sure the beautiful Maxim model won't be single for long.