CSI Has Bieber Fever!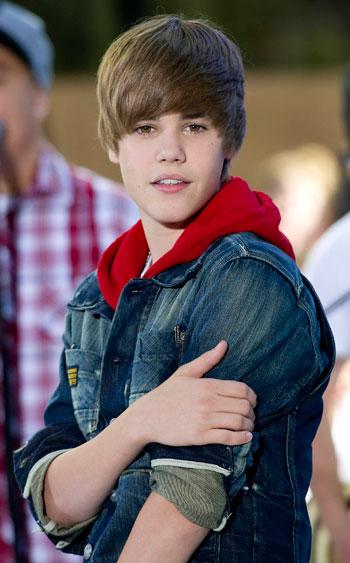 Teen pop sensation Justin Bieber has taken to Twitter to announce his move from the big stage to the small screen.
The 16-year-old heartthrob will make his acting debut guest starring as a bad guy in the season premiere of the hit crime drama CSI.
"BIG DAY today...excited. doing something new," Justin Tweeted on Friday, followed by, "I'm ACTING!!! CSI BABY!! I'm a BAD MAN!! Lol"
In a stark contrast to his squeaky clean image, Bieber will play Jason McCann, a troubled teen who is faced with a terrible decision regarding his only brother, which leads him into an explosive confrontation with the CSIs.
Article continues below advertisement
This won't be the last time Bieber fans will see their idol showing off his acting chops. His new role may lead to a second appearance on the show, as CBS hints that the story will be concluded later in the season.
Bieber's Mom Says She is Religious, Not Raunchy – Won't Pose For Playboy
"Every 20 years, a phenomenon like Justin Bieber graces our world. We'd like to believe that the phenomenon of CSI has had the same impact on popular culture. The opportunity to bring them together in the premiere is a great treat for our audience and all of its new viewers. This will be true event television," Executive Producers Carol Mendelsohn, Don McGill and Anthony Zuiker said in joint statement on the CBS website.
"We're looking forward to Justin's dramatic star turn, not only in the premiere, but in a continuing seasonal arc."