Check Out The Most Talented Flash Drive On The Market!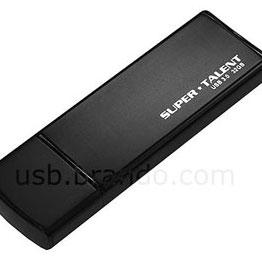 Tired of maxing out your flash drives with all of the documents, mp3, photos and movies you've been downloading?
Well, the good news is, its 2010, and there's a new kid on the flash drive block: The Super Talent Express Drive USB 3.0, the uber-flash drive which comes with either 16 or 32 GB to make it your one-stop storage shop for all your online goodies.
The Super Talent Express Drive is a slim, high-performance drive which holds exponentially more data than the trinkets you've been using, and transfers huge files in the blink of an eye. With its slim and sleek casing style, transfer speeds up to 125MB/sec, and plug-and-play capabilities, the Super Talent Express Drive is clearly the flash drive of the new decade.
Article continues below advertisement