Celeb Photographer Tyler Shields Starts 'Free Lohan' Blog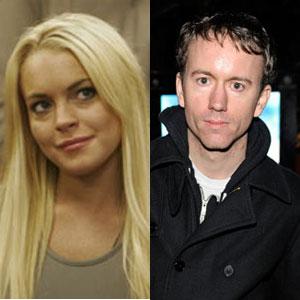 Celebrity photographer Tyler Shields has started a 'Free Lohan' blog on his website to support Lindsay while she cools her heels in jail, RadarOnline.com has learned.
Shields – who was once rumored to be romantically linked to the troubled star – posted a new image of the actress for his blog as he urges people to back LiLo.
Lindsay Lohan -- See The New Mug Shot
The Mean Girls star is reportedly struggling to adapt to life inside her tiny 8ft by 10ft cell at the Century Regional Detention Facility in Lynwood , California.
Article continues below advertisement
The pampered celebrity has to spend 22 hours per day alone in her tiny cell for the duration of her sentence.
PHOTOS: Lindsay Lohan Shows Up For Court Tuesday
Shields - who earlier this year released controversial blood splattered images of a scantily clad Lohan clutching a gun – is sympathetic towards her plight.
He said, "None of us know what its like to be Lindsay and if you think you have an idea take that idea multiply it to infinity and you will barely grasp what its like to be Lindsay Lohan… "
And for the most part the comments on the site are supportive of the actress who is desperately trying to get both her life and career back on track.
Lohan, 24, was sentenced to 90 days in jail, but due to overcrowding, she's expected to serve only a fraction of that behind bars.