Britney's Beauty Blooper: Oops..She Did It Again!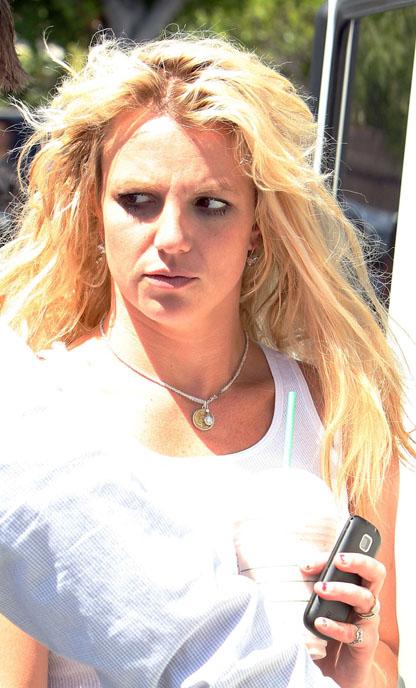 Britney Spears has been on the beauty band wagon for quite some time now, so we were shocked to see her step out for her daily Starbucks run on Thursday, looking like the ultimate ragamuffin! The controversial pop star, who has successfully turned her career around since her head shaving escapades, seems to have relapsed back into her old beauty regiment.
Brit Brit looked like she just rolled out of bed with a super messy mop of hair that was sticking out in every direction! The Toxic pop star rocked dark eye makeup, which appeared to be leftover from the night before.
Article continues below advertisement
Oh well...Messy hair is better than no hair at all!