BREAKING NEWS: Roman Polanski Will Not Be Extradited Back To US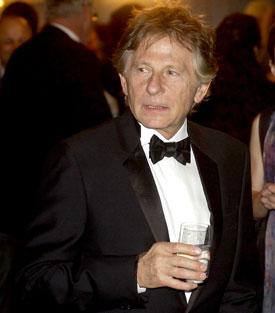 Moments ago, the Swiss government announced that Oscar winning director Roman Polanski will NOT be extradited to the United States to face child sex charges, RadarOnline.com has learned.
The famed director - who had pleaded guilty to one count of unlawful sex with a minor back in 1977 - fled to his native France before he could be sentenced. He's been considered a fugitive ever since.
He was arrested on September 26, 2009 in Switzerland, and had been fighting his extradition back to Los Angeles. The decision means Polanski is a free man and is no longer under house arrest.
Article continues below advertisement
The Oscar-winning director of Rosemary's Baby, Chinatown, and The Pianist was accused of plying his victim with champagne and part of a Quaalude during a 1977 modeling shoot and raping her. He was initially indicted on six felony counts, including rape by use of drugs, child molesting and sodomy, but pleaded guilty to one count of unlawful sexual intercourse.
His attorney has been fighting to have Polanski sentenced without having the director return to Los Angeles, but prosecutors have denied to do so. In court papers filed in January they stated their reasons for wanting the director to appear in court in person for sentencing. "A fugitive child rapist, who for 32 years has made a mockery of our criminal justice system, should not be given the power or authority to request anything of this court until he, the criminal, acknowledges this court's lawful authority by surrendering on his outstanding warrant."
Roman Polanski's Victim Wants Charges Dropped; Says She's Suffering In Spotlight
Polanski was released on $4.5 million bail in December "pending extradition" to the United States by the Swiss authorities.
After revealing her identity many years ago, sis victim, Samantha Geimer has spoken publicly about the case asking for prosecutors to dismiss the case and her attorney has said that she is harmed each time the story was in the news.