VIDEO: Kate Gosselin Talks About Custody Battles, Dating, and Moving On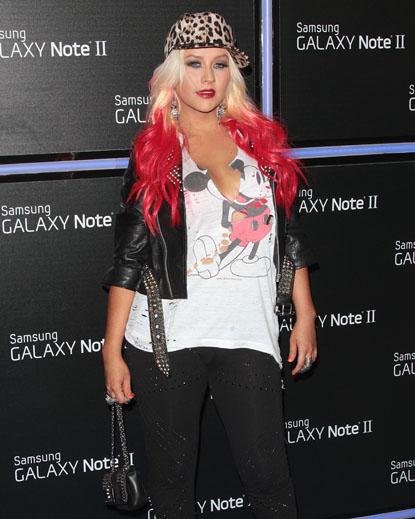 It's been a full year of drama, divorce and dancing for Kate Gosselin.
This Sunday Kate returns to TLC for more adventures in her new series Kate Plus 8—but this time without her ex-husband Jon. The super mom talked to The Today Show's Meredith Viera about coping, custody battles and putting her kids on camera, and RadarOnline.com has the video.
"This has definitely been a year. You know, there's been so much change, there's been so much unexpected things that obviously came our way," Kate confessed. "There's been so much good. I think the kids and I have had a chance really by this point step back and really learn about ourselves and pull together as a unit. You know, we're getting there.
Article continues below advertisement
Kate also addressed her custody battle with Jon. In April Jon filed for full custody, which has been dropped. But it doesn't stop her from worrying about what may happen in the future.
"At this point Jon has rescinded on that, he's dropped the custody battle. At this very moment things are peaceful. He's amicable at this moment. I never know when that's going to change. It changes often.
In a series of highly publicized post-divorce relationships, Jon has once again moved on in his personal life with a new girlfriend. But don't look for Kate to do the same right now.
"I don't feel like it's time. I feel like my kids need so much of me, but I need to be there with them," she said. "Personally, I don't feel ready to move forward. At some point I'm sure that I will. You know, the kids even talk about it, they bring it up, they wonder 'Am I going to get married again?' and all those things. And I'm open when I talk to them about it. But Jon's decisions remain his decisions. It's just for me to help the kids deal with it."
Article continues below advertisement
Marking a milestone in the one-time married couples lives, next week on June 12 would have been their 11th anniversary. But it's a day that Kate won't let bring her down.
"To me, I feel like it's just another day in this year of positivity and moving forward and I'm not going to sit and spend really a whole lot of time thinking about what could have been, what would be, I'm going to plunge ahead as is customary for me just to move ahead and move on and think good thoughts."
Over the last year, the Gosselins faced a lot of criticism about exposing their kids to the cameras as the divorce played out. But she's not concerned about the impact her new show will have on her brood.
"I was not worried in the least. I was so glad to open the door and have our crew come in the door…and I didn't tell them who was coming and I opened the door and they screamed and shouted and attacked them. That to them is very healthy and normal."
Taking it day by day, the successful working mom continues to balance career and family the best she can.
"It's hard to say goodbye to those quite peaceful moment years ago, but I'm a mom who has to have a career and a job and all moms have bittersweet feelings about that and it's just about walking through it and dealing with it. Whatever my kids need I'll do. That's what moms do."