VIDEO: Dakota Fanning Talks Twilight Phenomenon, Kiss Of Death At MTV Awards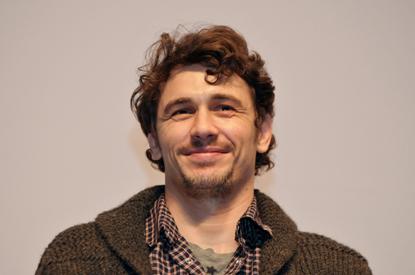 On the Today Show on Monday, Dakota Fanning said she's thrilled to have a small part in the Twilight films and talked about losing out in the Best Kiss category at Sunday's MTV Movie Awards.
VIDEO: Jersey Shore Girls Get Primped Before MTV Awards
The 16-year-old actress said she was "really honored" to have a part in the Twilight series, and agreed with Today's Ann Curry's statement that the vampire-based series is to this generation what the Star Wars series was three decades ago.
Article continues below advertisement
"It's such a crazy thing, Twilight," Fanning said. "And there are so many fans, and there are so many passionate fans, and just to be a little part of
it I feel so lucky."
Fanning also commented on her loss at Sunday's MTV Movie Awards, where she was defeated in the Best Kiss category (she was nominated for her smooch
with Kristen Stewart in The Runaways) by Stewart and Robert Pattinson, whose New Moon kiss was good enough to take home the prize.