Haute Headed History: Rihanna's Good Girl Gone Bad Transformation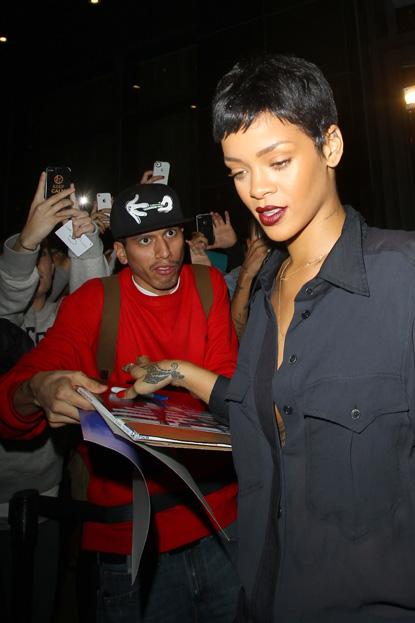 Rihanna recently made hairy headlines, dying her dark hair bright red! This is not the first time the Good Girl Gone Bad has shocked us on the beauty front. Since her debut in 2005, Rihanna has continually changed her hair length and color, in major ways.
When the sassy singer debuted her first album Music of the Sun, she showed up in the spotlight with long, naturally curly locks. The Barbados beauty spent a few years hitting the red carpet with uber fem hair, even adding extensions at one point. However, right before releasing her hit album Good Girl Gone Bad, she chopped off her magnificent mane, and started experimenting with short and edgy looks.
Article continues below advertisement
Getting more and more avant garde, she eventually shaved off the side of her scalp, adding streaks and funky highlights, before recently dying it bright red.
What was her best look? Check out the gallery in Beauty and let us know what you think!