Exclusive
EXCLUSIVE: Spencer Pratt Fires Security Team Amid Suspicions Heidi Cheated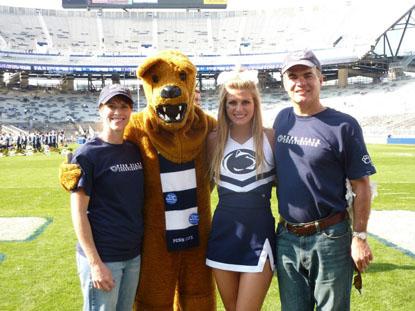 A paranoid Spencer Pratt fired his whole security team including his former personal bodyguard Cougar Zank, whom he suspects is having a relationship with his estranged wife Heidi Montag, RadarOnline.com is exclusively reporting.
Pratt and Zank used to be very close. Zank, a former Marine, even moved into Pratt's $7,000 a month rented Pacific Palisades home he once shared with his wife.
A source close to the situation exclusively told RadarOnline.com: "Spencer flipped-out and fired all his security guys including Zank.
Article continues below advertisement
"Somebody within the inner circle was tipping off a major Los Angeles based photographic agency about their whereabouts and Spencer could not figure out who it was.
"So, he just fired everybody to make sure the slate was clean, but the only problem was Zank sided with Heidi, and it looks like they are trying to broker deals on their own now.
"Before it was Spencer who called all the shots with setting-up photo-shoots but all that has changed now, and nobody can ever get a hold of him any longer because he has gone to ground.
Article continues below advertisement
She recently filed a petition for legal separation at a court in Santa Monica and this could be followed by a divorce petition in the coming weeks.
"She's just getting organized on a few things, and then it will be filed," the source reveals.
"She felt she had to get the separation petition done in a rush last week to stop the money flow."
Under California law, community property ends on the date of separation.
"Heidi is very concerned about the finances," the source says.
"Everybody knows she's made more money than Spencer. She needs to protect it."
One of Heidi's major concerns, the source reveals, is that Spencer has been seeing another woman since their split in May.
"She is very anxious to find out if her suspicions and the rumors are true, especially if he's spent any money on another woman.
"Heidi has hired a former member of the sheriff department, who now works as a private investigator, to look into it," the source reveals.
"It is really important to Heidi to find out if Spencer has been cheating on her."