EXCLUSIVE: Snooki To Ex - 'I Hope You Get A Disease!'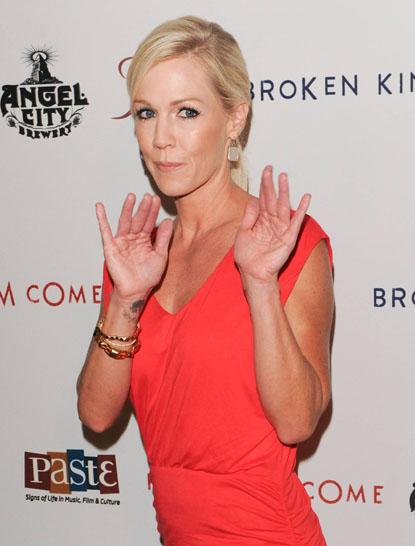 Jersey Shore firecracker, Snooki, has launched a foul-mouthed attack on her ex-boyfriend saying she hopes he gets a disease, and RadarOnline.com has his reaction.
Emilio Masella tells RadarOnline.com that the reality star is crazy and jealous.
"I've been talking to her and she is just really jealous," he said of Snooki, who dumped the bodybuilder over fears he was cheating on her.
"She doesn't want to be friends with me because it makes her crazy, even though she is the one that broke up with me."
Article continues below advertisement
And when he tried to talk to the 4ft 9 inch star, Masella says she flipped out at him, throwing a barrage of obscenities his way.
"She screamed at me and said, 'Wait until the show comes out. Everyone will know why I broke up with you and what an a**hole you are," he said.
"It didn't stop there, Snooki went on to say, 'You are a w***e, and a f****ng porn star and I hope you get STD's.'
"I think it sucks we can't be friends, I don't want her to hate me."
Ironically Snooki recently posted an 8 minute video talking about her perfect man, and appears to be describing Emilio.
Watch Snooki's Video Talking About The Perfect Man
"First thing I look for would be the looks obviously," she says. "Because that's what you see first.
"He needs to be muscley, gorilla status, tanned, orange whatever. As long as you aren't pale as a ghost.
Article continues below advertisement
"Do you think I would date a pale person who dislikes Ed Hardy? No."
She goes on to say that a big personality to keep up with her is also key in her relationships.
"I need someone I can have a good time with," she said. "And not fight, that's really what I want."
Masella's romance with Snooki is clearly over, but his relationship with reality TV is just getting started.
He is set to star in Fist Pumping for Love, a new show by troubled couple Heidi and Spencer Pratt's production company.
"It's gonna be crazy," he confirmed. "I'm so excited.
<object width="480" height="385"><param name="movie" value="https://www.youtube.com/v/x80easbvmLU&hl=en_US&fs=1&"></param><param name="allowFullScreen" value="true"></param><param name="allowscriptaccess" value="always"></param><embed src="https://www.youtube.com/v/x80easbvmLU&hl=en_US&fs=1&" type="application/x-shockwave-flash" allowscriptaccess="always" allowfullscreen="true" width="480" height="385"></embed></object>