Exclusive
EXCLUSIVE HOME VIDEO: Jon Gosselin Stoned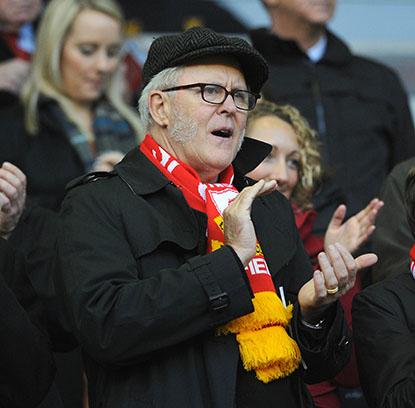 In what may be Jon Gosselin's biggest embarrassment yet, RadarOnline.com has exclusively obtained a never-before-seen home movie showing the former reality star and his then girlfriend Hailey Glassman stoned out of their minds.
The video was shot while the two were vacationing in St. Tropez, France, last summer with Ed Hardy designer Christian Audigier.
RadarOnline.com spoke to a source with direct knowledge of what went down in France.
Article continues below advertisement
The insider revealed that in the video, Hailey and Jon had smoked spliffs, mixing marijuana and tobacco.
The insider, who confirmed that Jon was "also drunk" on champagne in the video, told RadarOnline.com that the father-of-eight smoked spliffs regularly.
"Jon and Hailey were confused about how people smoked weed in France because they mix it with tobacco. All they did on their trip was drink Crystal and smoke spliffs with the friends they were with," the source told RadarOnline.com exclusively. "Whenever someone was sparking it up, they were right there smoking it."
In the video, Jon and Hailey take turns filming each other on the balcony of their hotel, making silly cracks about the French and their apparent lactose intolerance.
"We're munching on Pringles here in beautiful St. Tropez, eating quality food because every time we eat, we either get swollen boobs or I (bleep) myself," Jon says on tape.
He then proceeds to mock the French, telling Hailey, "all we do is sit out here on our beautiful deck, eat Pringles and complain about the French. Don't ever go to a hair salon in France... Especially if you're Jewish... doubly especially if you're a New York Jew."
Article continues below advertisement
When Hailey references her curly hair during a salon mishap in St. Tropez, Jon interrupts with: "It looked like big Jewish pubes."
"Hailey and Jon were stoned out of their minds in that video," the source revealed. "Jon would drink every night. He'd go out and Hailey would stay in and order room service. She hated France. She wasn't used to all of the paparazzi and she wanted nothing to do with it."
Jon was still married to Kate at this point and his romance with Hailey had recently exploded into scandalous headlines.
At one point on the tape, Jon sticks a cigarette up his nose, starts massaging his belly and tells Hailey, "This is how the French smoke. They smoke so much they put cigarettes in every orifice of their body."
As RadarOnline.com reported at the time, Kate Gosselin was home in Pennsylvania taking care of their eight kids during his European jaunt with Hailey.