BEAUTY RADAR: Smell Fergalicious!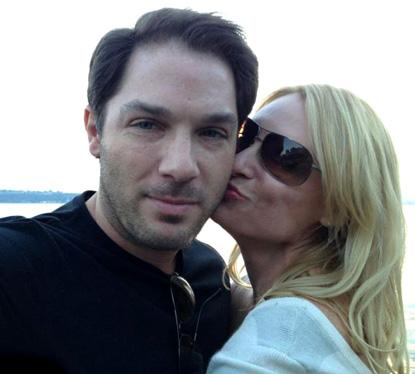 Fergie is definitely not your traditional Avon lady! The sassy singer, who signed a deal with the cosmetic giant, is releasing her first ever fragrance, aptly titled, Outspoken in the Fall. As soon as these promotional pictures of the Black Eyed Pea, scantily clad in a lace mini and Christian Louboutin lace-up boots popped into our Radar, we were instantly intrigued.
Though the fragrance will not be released for a few months, we have learned that it is tuberose based, featuring notes of blackberry, starfruit saffron, jasmine, passion flower, ebony, black leather (yikes!) and vetiver, so basically, think tropical. Outspoken will be available through your local Avon lady.
Article continues below advertisement
Do you think you will wear Fergie's fragrance? Leave your comments in Beauty and let us know!