Idol Makes Rounds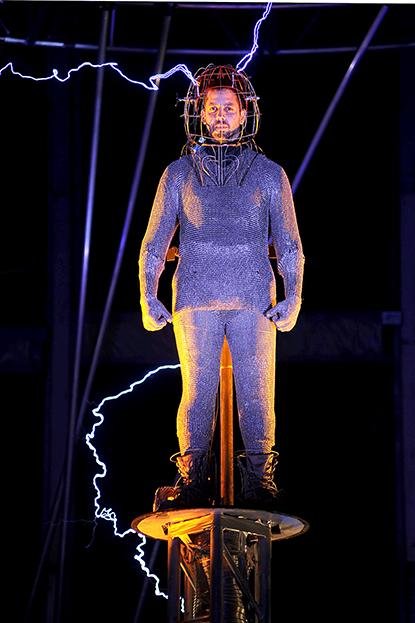 Lil Rounds had a good night last night.
The 23 year-old Memphis mom-of-three dazzled judge Kara DioGuardi proclaimed who called her a "powerhouse" after she sang her take on Mary J. Blige's "Be Without You."
Even Simon Cowell was impressed, calling the interpretation "brilliant."
Paula Abdul said -- duh -- "I have a sneaking suspicion we're going to be seeing you for many more lil' rounds."
Rounds will get the thumbs up or down tonight as viewers votes for a dozen singers from the third group of semifinalists. The judges were also impressed with Jorge Nunez, Felicia Barton, Ju'Not Joyner and Scott MacIntyre.
Article continues below advertisement
"In a sea of forgettable people tonight, you're the only one, actually, that I think that I'm going to really remember who I actually think that's got some relevance," Cowell told MacIntyre, a 23 year-old blind pianost from Scottsdale after he poured his heart into "Mandolin Rain" by Bruce Hornsby, "and I'm going to be amazed if you don't sail through to the next round, young man."
There were less happy moments too, however. Cowell said singer Von Smith looked "appalling" and described Arianna Afsar's ABBA moment "absolutely terrible." Then it got really bad. After Alex Wagner-Trugman gave it up on Elton John's "I Guess That's Why They Call It the Blues," Cowell said, "We had fun watching you, just not listening to you."
The three with the most votes will join previous finalists Kris Allen, Adam Lambert, Allison Iraheta, Danny Gokey, Alexis Grace and Michael Sarver. Losers will get another chance when the judges get to pick the last three finalists.