Oprah Joins in on the Jen and Brangelina Fun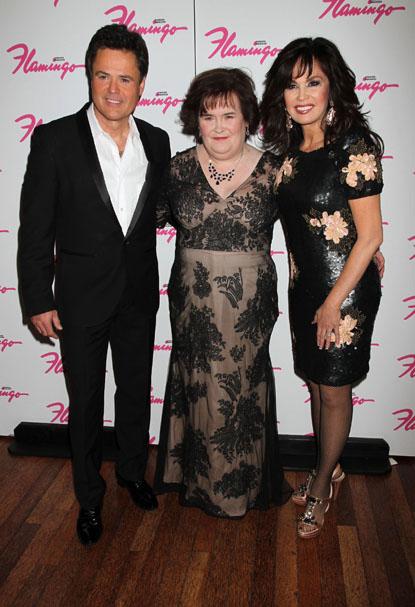 Even Oprah herself can't help joining in on the fun of Jen and Angelina Watch. At the taping of her post-Oscars special Monday morning, Winfrey zeroed in on the women's visual back-and-forth when the cameraman alternated between Aniston presenting on stage with Jack Black and Jolie enjoying the show from her seat- and was shocked by what she found out!
"Oprah said looking at the seats from the actual stage, she didn't realize how close they were together," the source told Celebuzz. "She grimaced."
Article continues below advertisement
Taking it to the next level, Winfrey- amid nervous laughter- mused about what Aniston could have said to her ex-husband Pitt and his new main squeeze. We were hoping for some spicier dialogue but Winfrey kept it cordial.
"It was cute. She was imagining conversation on Jen's behalf to Brad and Angelina like, 'Y'all look nice tonight' and 'Nice to see you'."