Miley's Oscar Gown: Not A Copy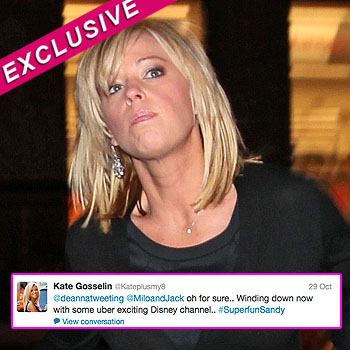 Miley Cyrus just can't seem to escape controversy these days. Twenty-four hours after she got the hearts of the fashion world racing with her unique, and breathtaking, bejeweled Oscar dress, reports surfaced that the gown was a big industry faux pas: a copy.
Zuhair Murad, the fashion house who designed Cyrus's dress, fought back against the rumors they simply re-figured a 1949 Dior gown, saying they were simply inspired by the designs of yesteryear.
Article continues below advertisement
In an exclusive statement to RadarOnline.com, they explain: "The Zuhair Murad gown that Miley Cyrus wore to the Oscars is an homage to Christian Dior. Zuhair has always been a great admirer of Christian Dior, especially Dior's designs from the forties and fifties. Every now and then, Zuhair Murad honors one of the most important icons of haute couture, and in this case he honored the great Christian Dior."
The gowns are clearly very similar. Regardless, Cyrus came out a stunner and as they say, imitation is the sincerest form of flattery.