Lance Gets Bike Back, Thanks To Twitter & Facebook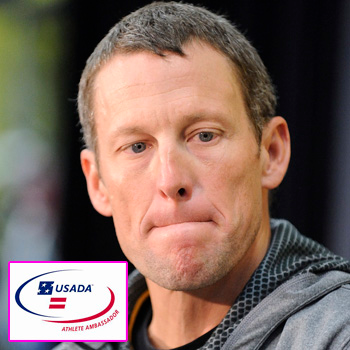 7-time Tour de France winner Lance Armstrong has his stolen trek bicycle back, and Twitter and Facebook may have helped crack the case.
Armstrong alerted his 140,000 Twitter followers to the theft on Sunday, and four days ago a good Samaritan found it and turned it over to police in Sacramento, Ca.
"They recovered the bike!" Armstrong said on Twitter. "Don't have details yet but it's apparently on it's way here. Thanks to the Sacramento P D for the help!"
Article continues below advertisement
On Sunday morning, Armstrong also used Twitter to break the news about the theft, writing: "Whoa! They just came to my room and said our truck was broken into and someone stole my time trial bike! Wtf?!? "
A Facebook group called '1 Million Citizens Looking for Lance Armstrong's Stolen Bike' was also created, and police admitted the online campaigns made life difficult for the thieves.
"All the technology involved really kept the story alive and moving," said Sergeant Norm Leong of the Sacramento police force.
"It was clear that most of the people in the community were looking for this bike. It makes it hard to transport the thing; you can't ride it or sell it because it is that hot of an item."
The man who delivered Armstrong's bicycle to police is not a suspect and no arrests have been made. Two other bicycles stolen from Armstrong's team are still missing.