Jermaine Jackson Seeks Sole Custody Of Sons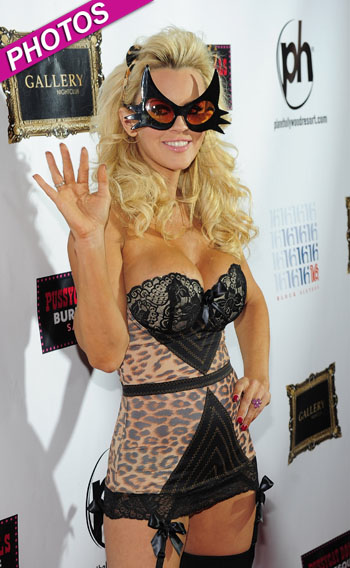 Jermaine Jackson was working on a pilot for a television show several days ago,when he got a call from the LAPD Devonshire Division saying they had picked up his two sons from their school after the 8 year old son. According to Jackson, his son Jermajesty told a teacher that his mother, Alejandra, had been slapping him repeatedly across the face. The teacher immediately called the police.
The LAPD placed Jermaine's sons, Jaafar and Jermajesty in Jermaine's custody according to Gary Mitchell, Jermaine's uber celebrity divorce law attorney. "Jermaine is seeking sole custody of the children and will do all that is necessary to protect and safe guard the children. I will be going to court early next week to address this situation. Jermaine will be seeking sole custody with visitation for Alejandra, but we will be requesting that visitation be monitored." Gary Mitchell tells RadarOnline.com. "Jermajesty has been missing a lot of school recently, and Jermaine and his teachers want to know why," Mitchell says.
Article continues below advertisement
Alejandra currently has both children with her, according to sources. Alejandra has been living at the Jackson family compound in Encino, where she has been living for a long period of time.
Jermaine met Tuesday afternoon with the Case Sensitive Unit of the Department of Children and Family Services. According to Mitchell, Alejandra, both children, and Catherine Jackson, Jermaine's mother also met with the Department of Children and Family Services yesterday as well.
Jermaine had filed papers several weeks ago requesting that his spousal support payments be reduced because his income had been diminished. Michael Sands, spokesman for Gary Mitchell, "Alejandra was finally served with the papers seeking to modify spousal and child support at the meeting with the Department of Children and Family Services yesterday."
Calls to Alejandra Jackson have not been returned, and she currently doesn't have an attorney.