Hewitt A Fair Lady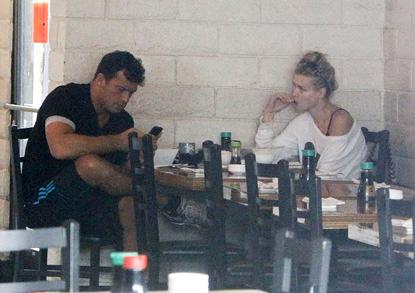 To celebrate her 30th birthday, actress Jennifer Love Hewitt dressed like Audrey Hepburn's Breakfast at Tiffany's character, Holly Golightly.
It wasn't that much of a reach, Hewitt having played the iconic star in the 2000 TV biopic The Audrey Hepburn Story.
According to People, the outfit consisted of a small black dress, long black gloves, and a tiara. In addition, Hewitt ironically dined on a croissant and coffee at Tiffany's in Beverly Hills.
Article continues below advertisement
"My mom worked that out for me," said Hewitt, while wearing Tiffany diamond stud earrings and a Tiffany diamond cuff bracelet her mother gave her for her birthday. "It was amazing. I had a great day."
That Saturday evening friends and family, as well as Ghost Whisperer costar Jamie Kennedy, all indulged in the Hepburn theme at The Montage Hotel in Beverly Hills.
"The whole cast, we all went and all the women were Audrey Hepburn and all the guys were George Peppard," Kennedy said.