Heath's Sis: "He Knew He Would Win"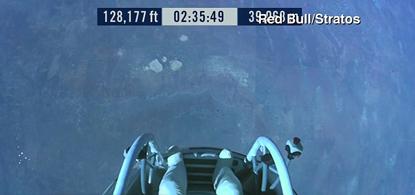 Heath Ledger may have not lived to accept his Best Supporting Actor award, but he knew he was a winner before the film even hit theaters says his sister Kate.
"He just smiled because he knew he would win," she told reporters backstage at the Academy Awards. Kate was reminiscing on a particular Christmas-time visit when the family caught a sneak peak of Dark Knight and quickly told Heath his performance was Oscar-worthy.
Article continues below advertisement
Earlier in the evening, as Ledger's family accepted his award, nominees like Kate Winslet and Brad Pitt watched with teary eyes.
"We accept this award for your beautiful daughter Matilda," Kate said in closing. Backstage, the Ledgers re-confirmed they would hold onto the statuette until Matilda turned 18.
Congratulations Heath, may you be at peace, Hollywood will always be touched by your enduring talent.