Gay Activists React To Sean Penn's Oscar Win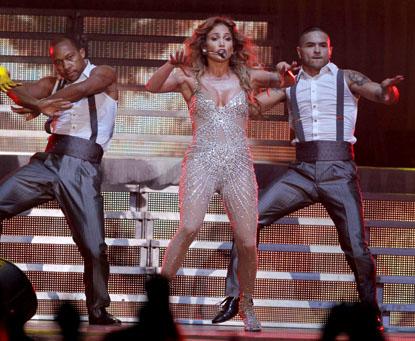 Gay activists are thrilled over Sean Penn's win for Best Actor for his moving portrayal of slain San Francisco board of supervisor Harvey Milk, the first openly gay man to be elected to public office in California.
"The Best Actor win for Sean Penn is so richly deserved," said Neil G. Giuliano, President of the in an exclusive statement to RadarOnline.com.
Article continues below advertisement
"His groundbreaking performance gave audiences the opportunity to get to know Harvey Milk's conviction, passion and the indelible influence he had on the lesbian, gay, bisexual and transgender movement and community."
Giuliano added: "His speech, like the film itself, brought awareness to the opposition our movement continues to face in our pursuit of equality."
Milk is nominated for Outstanding Film - Wide Release at the 20th Annual GLAAD Media Awards.
Meanwhile, Hon. John J. Duran, former Mayor and councilman of West Hollywood and President Emeritus of Equality California (authors of marriage equality legislation and primary stewards of No on 8 Campaign) told RadarOnline.com in an exclusive statement:
"Sean Penn captured the soulful struggle of the gay/lesbian community. He put himself into our weary shoes and taught America not only about gay lives - but about our Constitutional guarantee of equality"