Stood Still Moves Box Office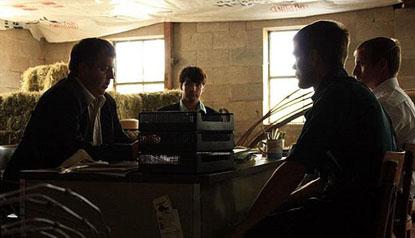 Despite the bad reviews, Keanu Reeves' heavily promoted remake of the classic science fiction film The Day the Earth Stood Still earned $31 million at the box office this weekend.
It also earned $39 million abroad, making for an impressive $70 million take.
The film cost $80 million to make.
The Vince Vaughn/Reese Witherspoon Four Christmases grabbed the # 2 spot with $13.3 million for a total haul of $88 to date.
Article continues below advertisement
Twilight came in third with $8 million for a total of $150.1 million. Bolt was next with $7.5 million for a take of $89 million. Australia was fifth with just $4.3 million. The big budget film starring Hugh Jackman and Nicole Kidman has earned a tepid $38 so far.