Shrek Opens On Broadway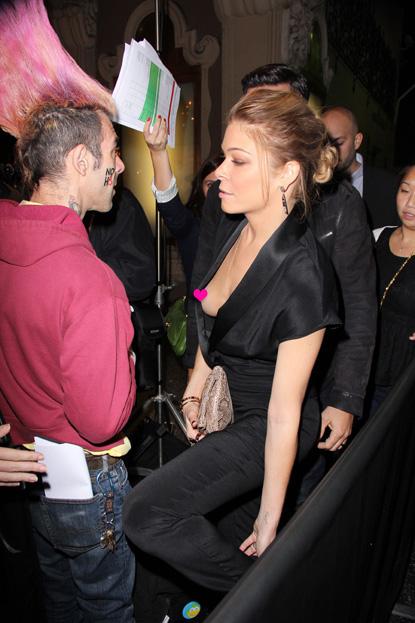 Though the all-important New York Times gives it only a "not bad" in its review, the public will probably flock to see Shrek the Musical which opened last night.
Certainly the stars showed up for the premiere. Cameron Diaz, who voices Fiona in the films (including part four, which opens in 2010), responded with mock terror when asked if she'd ever play that part in the show.
"No. Absolutely not. What they do up there ... is, to me, impossible. It's wonderful, though. They've done such a great job. They worked really hard, and it really pays off."
Article continues below advertisement
Tony-winning Sutton Foster, recently of Young Frankenstein, plays Fiona. Brian d'Arcy James, who was the monster in that show, plays the big green ogre in this one.
Also in attendance last night were America Ferrera, Joan Rivers, Rosie Perez, Kathie Lee Gifford, Phylicia Rashad, and Ben Stiller.