She Dissed A Girl And She Liked It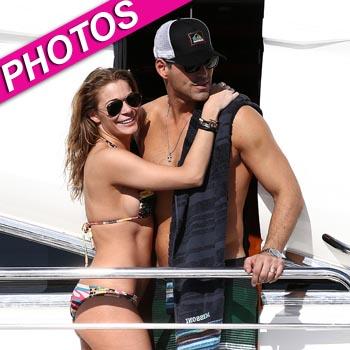 (Photo: Splash News Online) As reported on RADAR, Lily Allen may be enjoying her momentary sobriety, but the Brit singer is still slinging insults -- this time at singer Katy Perry.
Lily released the jabs during a radio interview on Capital FM saying, "I happen to know for a fact that Katy was an American version of me."
"She was signed by my label in America as, 'We need to find something controversial and kooky like Lily Allen.' And then they found her."
Article continues below advertisement
Sources say Lily is already angry with Katy for previous "fat insults."
Lily admitted, "When I met her I was a bit frosty with her because someone asked her to describe herself. She's like, 'Aha, I'm like a fatter version of Amy Winehouse and a skinner version of Lily Allen!'"
"It's like, you're not English and you don't write your own songs, shut up!"
Well, Katy's statement is pretty accurate. And Lily's statement is false.
Katy writes her own material.