Rosie Goes Down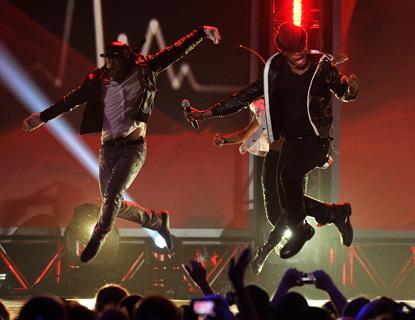 NBC has axed Rosie O'Donnell's variety show Rosie Live after only 1 episode.
The network was banking on holiday viewers to tune in, but the show failed miserably ending up as one of the evenings lowest-rated programs.
NBC had wanted to expand the program into a series if viewers embraced the variety act format. Other networks who are currently developing their own variety programs were also watching.
Article continues below advertisement
Well, now we know who made up all of the viewers.
"There's a notion that the climate is right for the genre to make a comeback," emailed an executive at a rival network.
"I guess we now know what not to do, thanks to Rosie."
Yeah, anyone remember the Nick and Jessica's holiday variety act?