OJ Update: Denise Brown Comments On Simpson Sentencing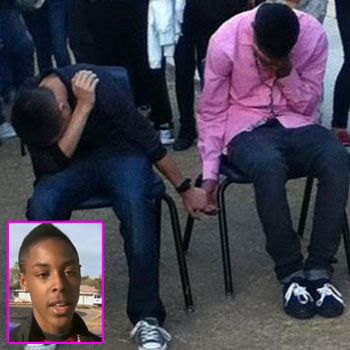 Denise Brown, older sister of the late Nicole Brown Simpson, responds to the sentencing of OJ Simpson.
"I know there are many across the country who today have varying opinions and reactions to the verdict and sentencing of OJ Simpson in this most recent case. It is very sad to think that an individual who had it all, an amazing career, beautiful wife and two precious children has ended up like this. Allowing wealth, power and control to consume himself he made a horrific choice on June 12, 1994 which has spiraled into where we are today.

We have been asked by so many of our thoughts and feelings and we of course are met with mixed emotions as most importantly we think of the ones that are left in the aftermath of this situation, Sydney and Justin. Our hearts are saddened that they once again face the tragedy of yet another parent absent in their lives. Our family will continue to remain focused on these children and surround them with the support they will need.

Looking forward we hope that others will take responsibility for their actions and recognize that their choices have consequences whether good or bad. We need to look for things we can do to help stop violence of all kinds in America and around our world. Take the time and effort as each one of us has the power and ability to make change possible!

Your thoughts, prayers and support for Sydney, Justin and our family are greatly appreciated and we thank you for each one."

"The Brown Family"
Article continues below advertisement