Michael Jackson Fatally Ill?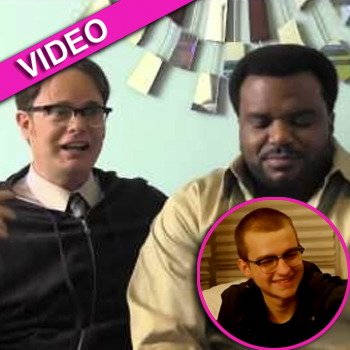 (Photo: Splash News Online) According to the writer of a new Michael Jackson biography, the pop singer is suffering from a rare lung condition and desperately needs an emergency transplant operation.
Best-selling author Ian Halperin's book claims that the 50-year-old Jackson has an Alpha-1 antitrypsin deficiency, a possibly lethal genetic disease, as well as emphysema and gastrointestinal bleeding.
Article continues below advertisement
"He's had it for years, but it's gotten worse," Halperin said. "He needs a lung transplant but may be too weak to go through with it ... But it's the gastrointestinal bleeding that is the most problematic part. It could kill him."
In addition, Halperin insists that Jackson can barely talk, and is almost totally blind in his left eye.
Halperin's claims are supported, in part, by photos of Jackson sitting in a wheelchair earlier in the year, and well as a sighting of him getting help walking while wearing a mask a few weeks ago.
Jackson's representatives were not available for comment.