Liberace's Ex-Love Behind Bars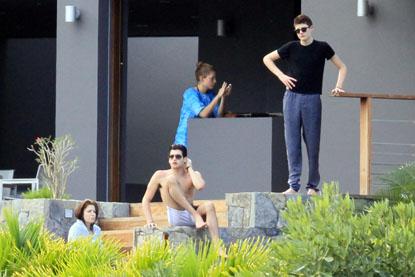 Official Mug Shot Scott Thorson was Liberace's gay lover for five years, but now he's gone from the penthouse to a jail cell, the National Enquirer is reporting. Thorson, 49, is in an Indio, Calif., jail, waiting to go to state prison. The Enquirer reports Thorson has been sentenced to two years for felony possession of methamphetamine. He was arrested Aug. 27.
Thorson was famed pianist Liberace's lover for five years until ended in 1982, when Liberace kicked him out of their Los Angeles penthouse after Thorson became addicted to painkillers and other drugs, the Enquirer reports.
Article continues below advertisement
Thorson sued Liberace for $113 million in a palimony suit.
Liberace died at age 67 in 1987 of AIDS complications.