Cruise's Mea Culpa Tour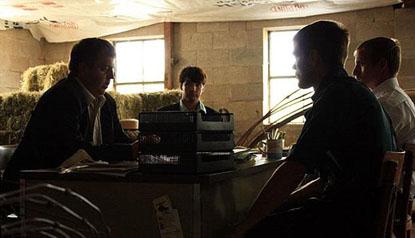 It's been 3 1/2 years since Tom Cruise gave Matt Lauer a dressing-down on The Today Show, slamming psychiatry and coming off like a know-it-all.
Appearing with Lauer for the first time since that smack-down, the star of the upcoming Valkyrie said he was sorry for how he handled it.
"After looking at it, I really thought... you know, it's not what I had intended," he said. "In looking at myself, you know, that came across as arrogant."
Article continues below advertisement
But, he added, "It was a subject matter that's important. And now it's something that's being debated in the public."
Amazing how humble someone can be when they have a movie to promote.