Brit's Circus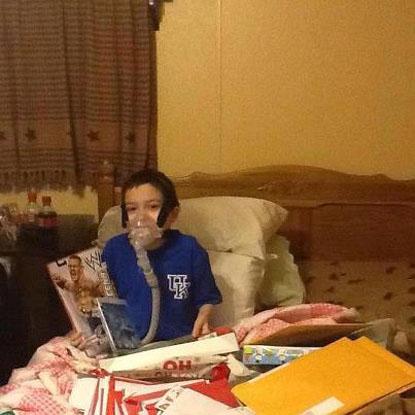 Britney Spears appeared on Good Morning America today, dressed as a circus ringmaster and riding a circus wagon surrounded by clowns and jugglers.
No, it wasn't just another day in the life of a paparazzi-surrounded celeb. It was the singer celebrating both her 27th birthday and the release of her new album Circus.
The setting was the Big Apple Circus, which appears annually on the grounds of New York's Lincoln Center.
Article continues below advertisement
"There are only two types of people in the world," Brit tells us, "the ones that entertain and the ones that observe."
There's no question which Brit is.
In the audience for the event were host Diane Sawyer, who noted, "There are about a gazillion people," along with Brit's mother Lynne Spears and the two young Spears, Preston and Jayden. Birthday wishes were offered by Hugh Jackman, Reese Witherspoon, and John Travolta among others.