The Last Samurai?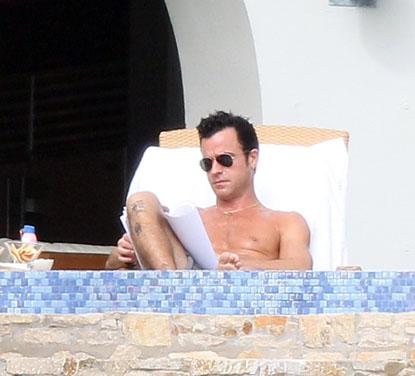 (Photo: Splash News Online) A man wielding a pair of Samurai swords was shot and killed by a security guard when he pitched a fit outside the Scientology Celebrity Centre in Los Angeles.
That's the home base of devotees like Tom Cruise and John Travolta.
Police said security tapes showed the man arriving late this morning in a red convertible, getting out, and coming toward the guards. The man is said to have had a "previous relationship" with the church, and apparently meant business.
Article continues below advertisement
"(He was) close enough to hurt them," LAPD Deputy Chief Terry S. Hara said. "The evidence itself, it's very, very clear. The security officers were defending their safety."
This particular facility is billed as "a home for the artist, a place where he can come and learn...meet artists and even perform at our many showcases and events."