Sarah Spills... Sorta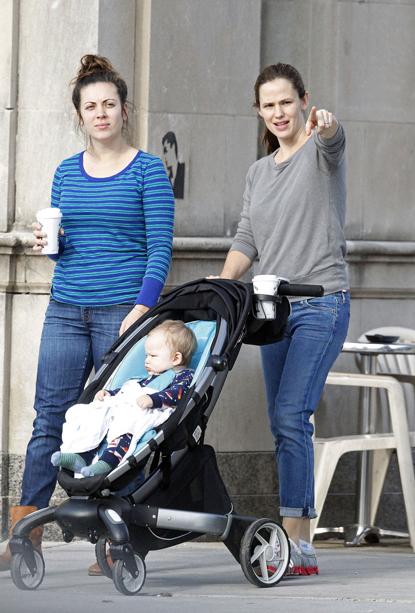 (Photo: Splash News Online) She had one of the highest-profile boyfriends you can imagine (George Clooney), and it's given her access to international press. Yet when Sarah Larson (they met while she was a cocktail waitress in Las Vegas) sits down to talk to reporters, she's reluctant to say too much about her superstar ex.
Yikes. They want to talk to her why else?
After telling Access Hollywood, "It was a little nerve-wracking because everybody loves George," she doesn't want to say much about what ended the year-long relationship.
Article continues below advertisement
"That's very personal," she said. "That's not really that important. It was quick. Breakups are difficult. People move on. Go on to other things."
When asked if they are in contact, she says they haven't spoken in a very long time.
"It's not necessarily that there's hard feelings, it just happened."
She says that her reluctance to say more is "out of respect for George" who is a very private guy.
The 29 year-old is currently concentrating on a career in modeling.