Reba Back To The Boards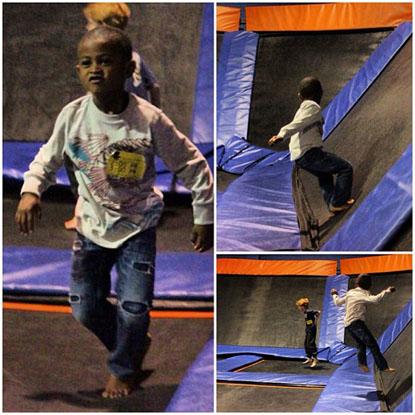 (Photo: Splash News Online) If all goes according to plan, Reba McEntire will be returning to Broadway early next year in a revival of Anything Goes, the Cole Porter musical which introduced such standards as You're the Top, I Get a Kick Out of You and, naturally, Anything Goes.
Reba first sold out show after show in 2001 as Annie Oakley in Annie Get Your Gun, which also starred future Jonas Brother's superstar Nick Jonas as Little Jake.
Article continues below advertisement
Producers have spent years trying to get Reba back on the stage. Instead, she's been focusing on her country-music career, as well as appearing in six seasons of the hit show Reba.
In Anything Goes, Reba would be playing preacher-turned-nightclub singer Reno Sweeney, a part first played by Ethel Merman, who, ironically, also created the part of Annie Oakley.