Movie Studio Rocks Plymouth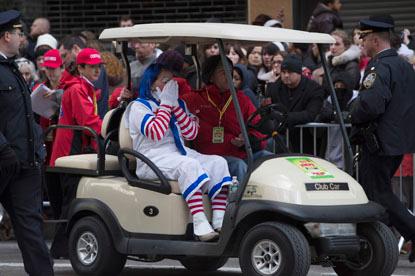 Former Paramount president David Kirkpatrick is planning to build a $488 million film and television studio in the historic town of Plymouth, Massachusetts.
Plymouth Rock Studios will boast 14 sound stages, a 10-acre back lot, a theater, a hotel, and 500,000 square feet of space for offices.
Despite the economic boom it would cause, some Plymouth residents have mixed feelings about turning their historical town into Hollywood East.
Article continues below advertisement
"We've already got Plymouth Rock," says Laurien Enos, who spoke for many when voting last month against letting developers build the studio on a golf course in the area.
But for now the facility is a go.
"It's going to bring lots of jobs and more people into Plymouth, and more business for us," says All-American Diner's Renee Stoddard. "It couldn't be a better time for that. We get plumbers and carpenters in here all the time and they're saying there's no work."
Plymouth Rock Studios CFO Joseph DiLorenzo agrees it will benefit the community.
"We've had letters from HBO, Warner, Paramount and Fox, saying, 'If you build it, we will come.'"
DiLorenzo added that successful directors and producers will come to Plymouth because the state gives filmmakers a sales tax exemption and a 25 percent tax credit for production and payroll expenses.
"We want to become the alternative to Hollywood for the film industry," said DiLorenzo.