Movie Biz SAGs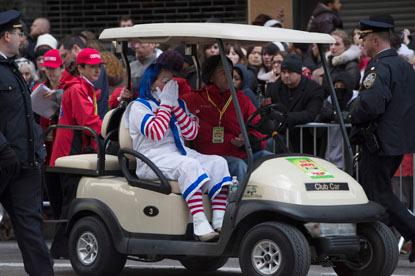 Despite the presence of an impartial federal mediator, four months of contract talks between Hollywood and the Screen Actors Guild have failed, prompting the guild to ask its actors to authorize a strike early next year.
What does that mean to us? Remember the writer's strike that shut down production for months, caused shortened TV seasons, and sent producers scrambling for reality shows?
It means more of the same, plus fewer movies.
Article continues below advertisement
According to SAG's chief negotiator Doug Allen, talks ended when studios wanted the right to make productions for webcasts without any residuals (payments made to actors every time a production is shown), as well as the right to use nonunion actors.
In response, the producers condemned SAG and said that it's the only major Hollywood union that couldn't agree to a labor deal this year.
"SAG is bizarrely asking its members to bail out the failed negotiating strategy with a strike vote - at a time of historic economic crisis," a producers' statement said. "The tone-deafness of SAG is stunning."
We may not have stars on our TVs and in theaters next year, but at least you'll be able to see the likes of Brad Pitt and Robert Pattinson walking picket lines on the 11:00 news.