Stripper Punches Fat-Shaming Customer In The Face 4 Times: Police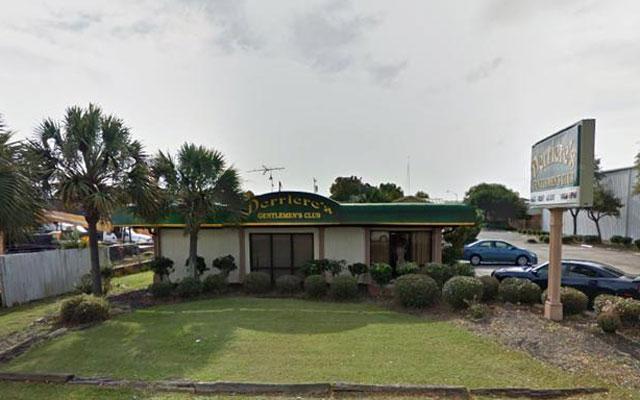 All hell broke loose at a Myrtle Beach, South Carolina strip club when a dancer punched a man in the face after he told her to "go to the gym and lose weight" — because she had "a muffin top."
A 23-year-old man named Kyle Yeomans told police that the exchange occurred at Derriere's Gentlemen's Club at about 1:45 a.m. Sunday, when he was admittedly extremely intoxicated, The Smoking Gun reported.
Yeomans told authorities that the stripper — a dark-haired white woman — was "annoying him and … kept trying to talk to him and he was tired of it," leading to his zingers about her waistline.
Article continues below advertisement
The stripper then allegedly "reached off the stage and struck him 4 times in the face," Yeomans told police, adding she was "wearing a ring" at the time. (Officials reported that Yeomans sported wounds "consistent with his statement of being struck.")
Yeomans said the club's bouncers ejected him in an "unnecessarily rough" manner to cap things off.
Yeomans declined to press charges against the temperamental dancer, telling officers he just wanted to report the incident and nothing else.