Low Blow: Sofia Vergara's Embryos Sue Her In Shocking Lawsuit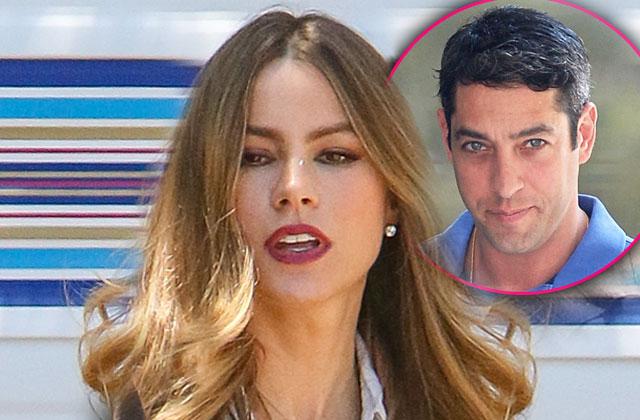 Sofia Vergara's nasty battle with her ex over their frozen embryos hit a low point when a lawsuit was filed on behalf of the fertilized against their biological mother.
Vergara, 44, has been fighting with Nick Loeb, 41, who wants to be able to put the embryos in a surrogate and try to bring them to birth.
Papers were filed in Louisiana in a right-to-live lawsuit with plaintiffs listed as "Emma" and "Isabella" and James Carbonnet is listed as a "trustee" for the embryos, The New York Post.
Article continues below advertisement
According to the newspaper, the lawsuit claims that "Emma and Isabella, by not being born, have been deprived of an inheritance from a trust that has been created for them in Louisiana."
The lawsuit asks for the embryos to be given to Loeb so that they can be born and receive the trust. Sources told the paper that the trust would cover their healthcare and education, among other things.
Emma and Isabella's lawsuit argues that the contract between Vergara and Loeb signed in California should be voided.
Details in the lawsuit claim that Loeb and Vergara were text messaging each other about the five embryos. "You can't keep 4 frozen lives forever or kill them, we will go to hell," Loeb wrote to her, a source told the paper.
"We r going to hell regardless," Vergara allegedly responded.
Loeb dropped his lawsuit over the embryos in California on Tuesday. He had claimed that after two previous girlfriends had abortions that he wanted to bring the embryos to term. Vergara's lawyers wanted their personal information to question them about the abortions and Loeb said he would refuse to share their details and therefore dropped the case.
Article continues below advertisement
Who's Their Daddy? 22 Celebrity Paternity Scandals
Vergara told Howard Stern why she didn't want the embryos to be brought to term with Loeb during a tell-all interview on his radio show: "A child needs a mother and a loving relationship with parents that get along, that don't hate each other . . . Kids need parents. I wouldn't want to bring kids to the world where it is already set everything wrong for them. It would be so selfish. I've been working very hard for 20 years to get to this point where I am. I don't want to allow this person to take more advantage of my career and try to promote himself."
We pay for juicy info! Do you have a story for RadarOnline.com? Email us at tips@radaronline.com, or call us at 800-344-9598 any time, day or night.