Exclusive
Scientology Under Siege! Inside The New Lawsuit That Could Expose The Church's Secrets Once & For All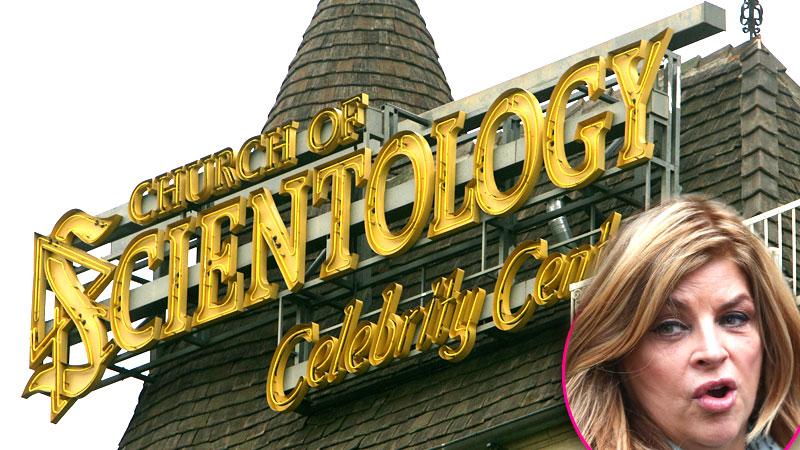 The Church of Scientology's innermost secrets could be revealed during an upcoming trial which involves former high ranking member Michelle Seward, and Kirstie Alley. RadarOnline.com has all the details of the lawsuit rocking the embattled church.
Alley, and her controversial diet company, Organic Liaison, and former Scientologist, Seward, are being sued by a couple, for fraud and negligence, after giving nearly $500,000 in a loan to the insurance agent.
Article continues below advertisement
Seward is accused of financing her "separate existence as a Hollywood movie and Broadway play producer and executive, and as philanthropist to causes associated with the Church of Scientology."
Seward allegedly invested a portion of Jeffrey and Marguerite Sabile's money in Alley's company. The loan went into default after Seward stopped making payments to the couple.
However, with a looming trial date of July 6, the financial donations Seward and Alley have contributed to the church are coming under scrutiny.
One of Seward's companies, Windsor Pictures LLC., paid $400,000 to the Kirstie Alley Family Trust, according to the documents, and the plaintiffs also contend "that the funds the trust received are related to a premium financed life insurance transaction organized by the defendant and collateralized by $1,000,000 of investor funds."
They claim Alley "either actually knew, constructively knew, or should have known that the investment of $1 million, and the transfer of $400,000 into her trust … was illegal, fraudulent and otherwise improper, and at the expense of persons such as the plaintiffs and those similarly situated."
Article continues below advertisement
The lawsuit also states, "Similar to Alley, defendant SEWARD is active and prominent within the Church of Scientology."
Defendant Seward was, for example, the person interviewed by CNN to describe the Church of Scientology's beliefs regarding "silent birth" when it was reported that the wife of Tom Cruise, a famous actor and prominent Scientologist was planning a silent birth. According to the tenets of Scientology, known as "Dianetics," as explained by CBS News, "words - even loving ones - spoken during birth and other painful times are recorded by the 'reactive mind,' or subconscious," triggering problems later in life.
The lawsuit states, "Defendant Seward, described by the CBS report as a self-professed Scientology mom, described how she drew up a birth plan for a wordless delivery with her doctor, and used hand signals to communicate in the delivery room. In January, 2005, the Santa Clarita City Council declined to make a $ 10,000 donation on behalf of orphans in nations struck by the Indian Ocean tsunami on grounds that the organization whose behalf defendant Seward was making the request was tied to the Church of Scientology."
The lawsuit seeks to recoup the $500,000 loan, and other punitive damages.