Exclusive
'RHOC' Star Lynne Curtin's Wild Child Daughter Charged With Theft, Assault & Battery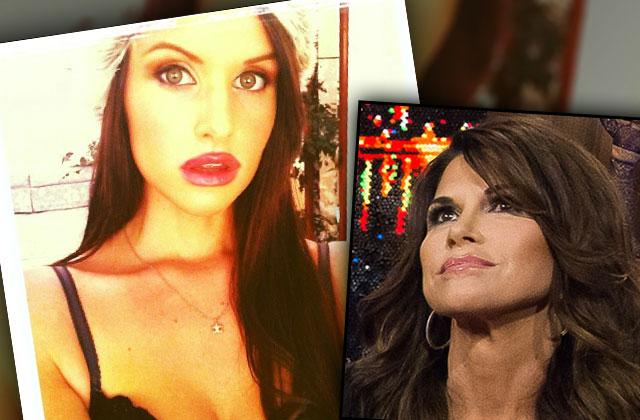 RadarOnline.com has exclusively obtained legal papers in which officials claim former Real Housewives of Orange County wild child turned porn star Alexa Curtin committed several new crimes, including petty theft, assault and battery.
The Orange County District Attorney charged that on Sept. 30, 2015, "did willfully and unlawfully steal, take, carry, lead, and drive away the personal property of MACY's."
Article continues below advertisement
Worse, officials claim in the legal documents that Bravo star Lynne Curtin's daughter also attempted "to commit a violent injury on the person JANE DOE."
As RadarOnline.com reported, Curtin, in an unrelated incident, recently filed a lawsuit claiming she was raped by an Orange County police department sheriff in April 2014 after a traffic stop.
In that scary incident, an officer allegedly searched her vehicle, and began questioning her about her underwear. He then ordered her to remain in her vehicle, and drove off, returning 20 minutes later in plain clothes, driving his personal vehicle.
According to her suit, Curtin alleges that the officer had nonconsensual sexual intercourse with her. She claims she complied out of fear for her safety.
And in July 2015, Curtin was given a misdemeanor for drinking on the beach and ordered to appear in court the following month.
When Curtin failed to show, a judge issued a bench warrant for her arrest.