Kenya Slams Newbie Kim Fields In Awkward Video Clip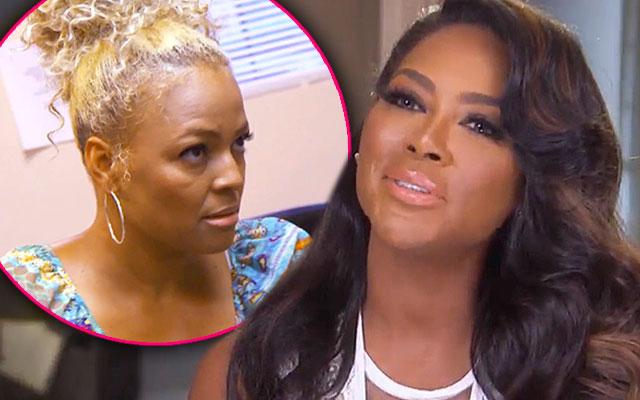 In a preview for the upcoming episode of The Real Housewives of Atlanta, new cast member Kim Fields finally makes her entrance — and it's not exactly a welcome one!
Her role on the show begins with Kenya Moore sitting down with her to get business advice.
But their conversation turns into Moore dissing Fields for her age.
In a reference to Fields' time on The Facts of Life, which aired from 1979 to 1988, Moore not-so-politely asks Fields, "Do you still have those roller skates?"
Article continues below advertisement
Joking right back, Fields replies that she thinks they are in the Smithsonian.
But Moore isn't done: "Or Ebay," she sniffs.
After meeting with Moore, Fields introduces viewers to her crazy family life.
"Mommy's got to get a little bit of work done today," she tells her kids.
"We have two sons," she adds to the cameras. "It's like living in a testosterone club house."
But even as Fields makes her grand debut, there is still plenty of drama going on with the older cast members too.
Phaedra Parks and Kandi Burruss get into a fight over the money that Parks owes to Burruss' husband Todd Tucker.
"I did pay your husband $25-30,000," Parks claims.
But Burruss is quick to correct her. "You still owe him 8," she snaps back.
"At the end of the day, Apollo was hanging out in the clubs your husband," Parks retorts. "He should have been home being a dad."
RHOA airs Sundays on Bravo at 8:00 PM EST.