'Quench Yo Thirst!' NeNe Leakes Slams 'RHOA' Co-Stars Who Called Her 'Evil, Disgusting'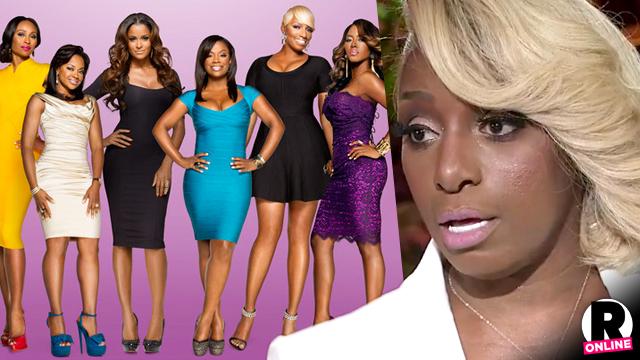 NeNe Leakes really hates her Real Housewives of Atlanta co-stars! In her latest blog, she claims that they hit rock bottom when they called her a slew of cruel names, including "evil, disgusting," and even "cancer!"
The highest-paid Housewife in the franchise is refusing to blog for Bravo but she penned her rant on her own website and pointed out what a terrible season she had on the show.
"In my business space everything was great but working with this cast couldn't have been worse!" she wrote.
Article continues below advertisement
Leakes, who crudely ripped new cast member Claudia Jordan this season, claimed that she was attacked at every turn.
"I was being called everything! A bad friend, evil, disgusting, Cancer, a bad wig, bad skin, bipolar, noodles, a slave owner and so much more but yet I was the mean one," she wrote.
But Leakes said she wasn't going to let her costars win: "The constant blaming, lying, pointing fingers and twisting the stories in hopes that the fans would side with them. They wanted it to be the end of Nene! They wanted me to break!"
MORE ON:
The Real Housewives of Atlanta
She explained that she found strength in her family and friends after the non-stop barrage of negativity.
"The tear down was so real and non-stop," she said. "Talk about being bullied! If I didn't have a strong support system I would have cracked under the pressure."
However, Leakes wanted her fans to know that she is never going to back down.
"Everything I have today is because I worked my a** off for it!" she ranted. "I earned it! I will NOT break so quench yo thirst because I AM STILL STANDING STRONG! THE ALWAYS FABULOUS NENE LEAKES!"
The Real Housewives of Atlanta reunion begins Sunday at 9/8c on Bravo.
Check out what the other Housewives are saying on Twitter now.