Melissa McCarthy Reveals Why She Won't Return For 'Gilmore Girls' Reboot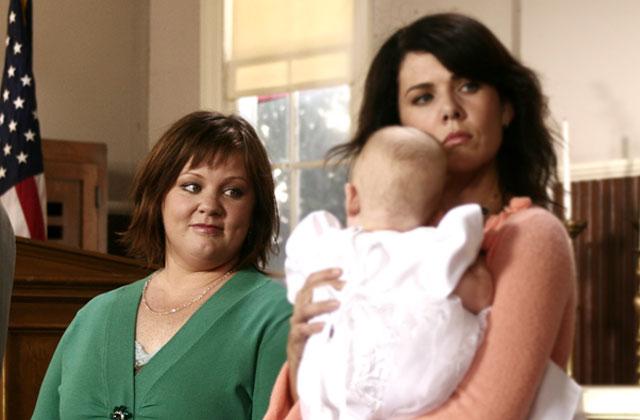 Melissa McCarthy wasn't too busy for the highly anticipated Gilmore Girls revival on Netflix — she wasn't invited back!
When a fan begged for her to return to the upcoming reboot on Twitter, the 45-year-old — who has arguably had the most successful career of the cast since the show's finale — revealed with a shocking twist that she wouldn't reprising her role as Sookie St. James.
"Thanks for the invite, but sadly no one asked me or Sookie to come back to Stars Hollow. Wish them all the best!!" she tweeted in reply on Tuesday.
Article continues below advertisement
The news comes as quite a surprise, considering that McCarthy appeared in nearly every episode of the series' seven-season run from 2000-2007.
Meanwhile, former cast mates Lauren Graham, Alexis Bledel, Scott Patterson, Kelly Bishop, Sean Gunn and Keiko Agena have all been confirmed for a return to the four-part revival.
Show creator Amy Sherman-Palladino has since responded to the McCarthy drama, telling fans that Sookie's absence will all be explained — if you tune in.
What do you think of Sherman-Palladino's decision to keep McCarthy out of the reboot? Let us know in the comments below!