Madonna Defends Ex-Husband Sean Penn On Defamation Lawsuit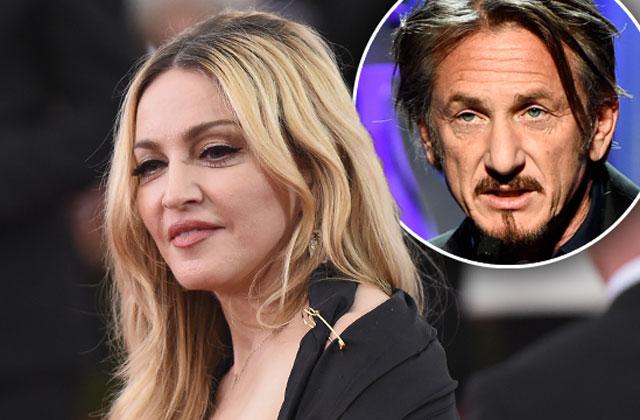 Madonna to the rescue! The 57-year-old came to ex husband Sean Penn's defense this week, striking back at Empire's Lee Daniels after the filmmaker falsely accused Penn, 55, of hitting her.
"I am aware of the allegations that have surfaced over the years accusing Sean of incidents of physical assault and abuse against me," Madonna wrote in an affidavit on Thursday, calling the claims "completely outrageous, malicious, reckless, and false."
Article continues below advertisement
"While we certainly had more than one heated argument during our marriage, Sean has never struck me, 'tied me up,' or physically assaulted me, and any report to the contrary is false," Madonna continued, referencing one claim of an incident in 1987 during which Penn allegedly used a baseball bat and she was left hospitalized.
The Material Girl went on to describe her ex as "a caring, compassionate individual, as well as an extremely talented actor."
Meanwhile, as RadarOnline.com previously reported, the pair of exes have been spotted together numerous times throughout Madonna's Rebel Heart tour this year, sparking rumors of a rekindled romance.
During her October 14th performance at Brooklyn's Barclays Center, Madonna opened up about her current relationship status with the actor: "I did a show at Madison Square Garden the other night…and my ex-husband was there! Could you imagine? Thirty years earlier…he was very upset with me for wearing a costume that was too revealing."
"That's not a lie! After the show he wrote me a letter and said he finally appreciates my art," the star added.
As for Daniels, Penn has subsequently sued the actor-producer for $10 million dollars in an explosive defamation suit.