Exclusive
Luann's Fiancé Slams Ramona For Accusing Him Of Lying About Their Romance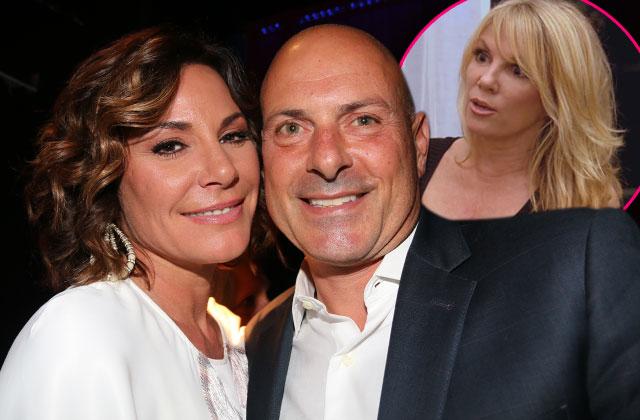 Ramona Singer responded to Luann de Lesseps' engagement by revealing her fiancé lied about his past relationships with her Real Housewives of New York co-stars. But Thomas D'Agostino exclusively revealed to RadarOnline.com that Singer is the one "stirring the pot!"
"I took Ramona to dinner a couple of times, but we never 'dated,'" the entrepreneur clarified to RadarOnline.com. "With Sonja Morgan, we have been friends for several years and we did spend a night together before I met Luann."
Article continues below advertisement
When asked why Singer's story didn't match with his, D'Agostino replied, "Ramona likes to stir the pot. She is an unreliable source and will do anything for attention."
As for Morgan, who called her co-star's engagement ring "murky" on a recent episode, he explained how while she was just a friend to him, she "wanted things to be more than they were."
So why was it de Lesseps who received the eight-carat canary yellow engagement ring?
"I had a few long relationships with people I genuinely loved and cared about," he said. "Then became single and was dating until I met the love of my life."
D'Agostino and The Countess are tying the knot on New Year's Eve in Palm Beach, Florida.
He revealed to RadarOnline.com that the nuptials will consist of "lots of activities over the holiday weekend with family and close friends."
Who do you believe? Tell us in the comments below!