Leah Remini's Father Sold Cocaine, Served Time In Prison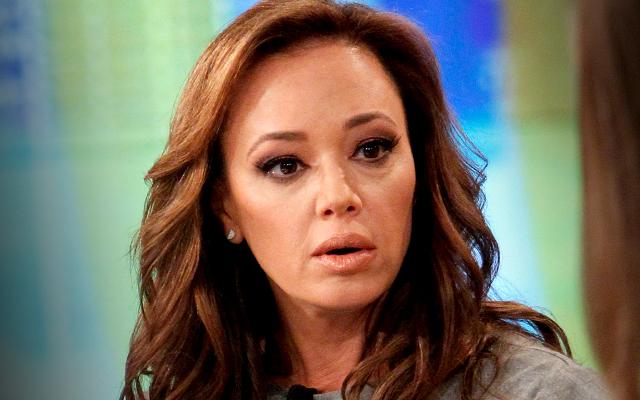 In her new tell-all, Leah Remini spills the dirty little secrets of celebrities including Tom Cruise, Katie Holmes, Kirstie Alley and Sharon Osbourne.
But the ex-Scientologist also reveals some bombshells about her own family.
Remini claims her own father, George Remini, 68, sold cocaine and eventually served time at notorious New York prison Rikers Island!
She also admits in the pages of Troublemaker that her husband Angelo Pagan, 57, sold drugs as a young man.
Article continues below advertisement
But why air her loved ones' filthy laundry? The King of Queens actress, 45, says she expects her former religion to drag her name through the mud.
"After the Church of Scientology gets hold of this book, it may well spend an obscene amount of money running ads, creating websites, and trotting out celebrities to make public statements that their religious beliefs are being attacked— all in an attempt to discredit me by disparaging my reputation and that of anyone close to me," she explains.